At Creditview Dental, our dentists may perform a bone graft or sinus lift procedure to help prepare Mississauga patients for a dental implant surgery.
What Is a Bone Graft?
Bone grafting is a procedure in which your dentist adds bone tissue to your jaw bone so that it is strong enough to support a dental implant.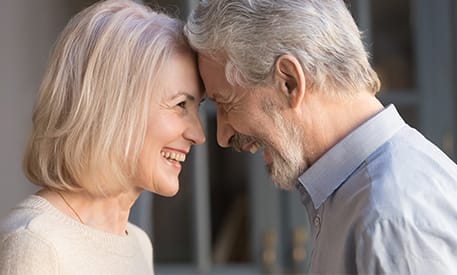 Preparing for a Dental Implant
If your jaw bone is too soft or too thin to support a dental implant, a bone graft may be required. 
After the bone graft, you must wait a few months before having a dental implant placed to give the bone time to heal and grow new bone to support the implant. 
Sinus Lifts
A sinus lift is a type of bone graft in which your dentist adds bone material to the upper back jaw to prepare for the placement of a dental implant.
Because the upper back jaw is a difficult area to reach, a sinus lift helps to raise and increase the amount of bone in the sinus area so that an implant can be placed.
Welcoming New Patients
Looking for a dentist in Mississauga? You're in the right place!
Request Appointment
Location
6085 Creditview Rd Unit 8 & 9
Mississauga
ON
L5V 2A8
CA
Phone Number
Hours of Operation
Monday:

09:00 am - 06:00 pm

Tuesday:

09:00 am - 06:00 pm

Wednesday:

09:00 am - 06:00 pm

Thursday:

09:00 am - 06:00 pm

Friday:

09:00 am - 03:00 pm

Saturday:

Closed

Sunday:

Closed

*Open alternate Saturdays
Navigation