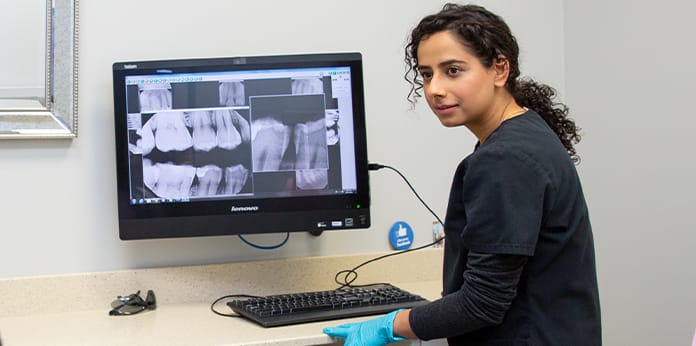 At Creditview Dental in Mississauga, we use a range of dental technologies to help make your dental appointments more efficient. 
Efficient, Convenient Dental Care
We're committed to providing our patients with quality dental care by using current dental technology. The technologies at our dental office help make your appointments more convenient and comfortable. 
Digital X-Rays
Digital x-ray imaging uses digital x-ray sensors instead of the traditional photographic x-ray film. Digital x-rays produce extremely detailed computer images of the teeth and gums, as well as other oral structures and conditions.
Panoramic X-Rays
Panoramic dental x-rays are useful because they create a single image of the entire mouth. The resulting image is a flat representation of the jaw's curved structure including the teeth, upper and lower jaws, temporomandibular joints (TMJ), and the nasal and sinus areas.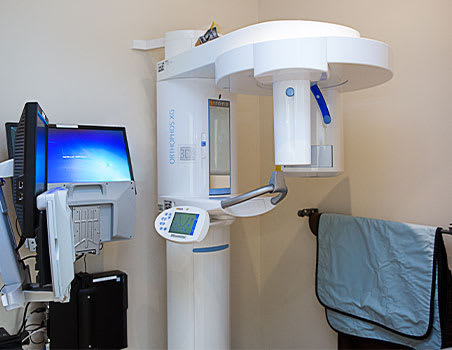 Our Sterilization Standards
At Creditview Dental, we strictly follow sterilization regulations and standards. Infection prevention and control is an important part of our dental practice, and plays an essential role in the safe care of all our patients.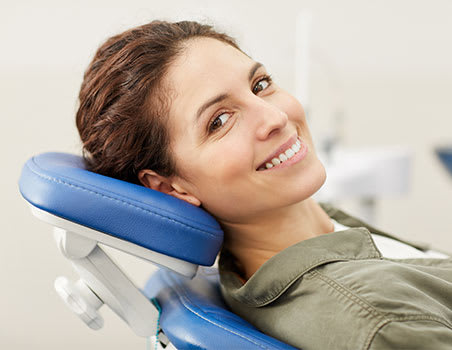 iTero 3D Scanner
iTero wireless scanners scan the mouth to capture 3D dental images in minutes. These intraoral digital scans help your dentist create fast and accurate dental impressions to help plan restorative dental treatments, such as veneers, implants and Invisalign.  
Dental Lasers
In dentistry, lasers are used by dentists to deliver light energy in a variety of dental procedures. At Creditview Dental, we use lasers to cut hard and soft tissues, harden restorations quickly, and enhance the effects of teeth whitening agents.
Welcoming New Patients
Looking for a dentist in Mississauga? You're in the right place!
Request Appointment
Location
6085 Creditview Rd Unit 8 & 9,
Mississauga,
ON
L5V 2A8
CA
Phone Number
Hours of Operation
Monday: 09:00 am - 06:00 pm
Tuesday: 09:00 am - 06:00 pm
Wednesday: 09:00 am - 06:00 pm
Thursday: 09:00 am - 06:00 pm
Friday: 09:00 am - 03:00 pm
Saturday: 09:00 am - 02:00 pm
Sunday: Closed

*Open alternate Saturdays