At Creditview Dentalin Mississauga, our dentists offer thorough screening and early detection of oral cancer.
Early Detection of Oral Cancer
When oral cancer is detected at its earliest stages, the prognosis and 5 year survival rates are excellent. At Creditview Dental, we have the technology to achieve this early detection.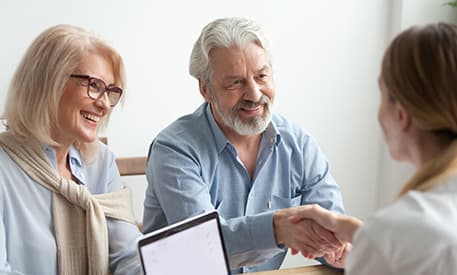 About Oral Cancer
Oral cancer is a cancer that can affect any part of the mouth or surrounding tissues, including lips, tongue, cheeks, floor of the mouth, palate, sinuses and throat.
With oral cancer, symptoms are typically not immediately noticeable, which is why oral cancer screening is important to help identify traces of oral cancer early. 
The Screening Process
The oral cancer screening examination is simple, completely painless and only takes two minutes.
A small, handheld device is used to shine the light in your mouth. We will shine it on your cheeks, tongue, floor of the mouth, palate, and throat. Within minutes, we will be able to determine the health of all these soft tissues.
Welcoming New Patients
Looking for a dentist in Mississauga? You're in the right place!
Request Appointment
Location
6085 Creditview Rd Unit 8 & 9,
Mississauga,
ON
L5V 2A8
CA
Phone Number
Hours of Operation
Monday: 09:00 am - 06:00 pm
Tuesday: 09:00 am - 06:00 pm
Wednesday: 09:00 am - 06:00 pm
Thursday: 09:00 am - 06:00 pm
Friday: 09:00 am - 03:00 pm
Saturday: 09:00 am - 02:00 pm
Sunday: Closed

*Open alternate Saturdays