Dental Fillings in Mississauga
At Creditview Dental in Mississauga, our dentists use tooth-coloured composite fillings to repair cavities and tooth damage.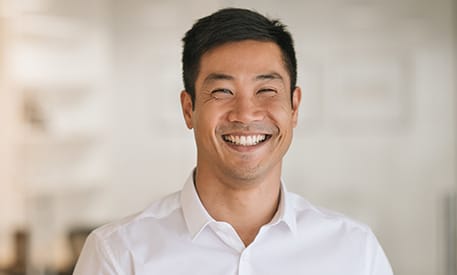 Composite Fillings in Mississauga
Composite resins, or tooth-coloured fillings, are a restorative material dentists use to fix a cavity or tooth damage, such as cracks. 
The Benefits
Composite fillings can withstand moderate pressure from the constant stress of chewing, and they can be used on front and back teeth.
They are a good choice for people who prefer that their fillings look more natural.
With proper care, most dental fillings can last for many years, but they are not permanent and may need to be replaced. 
Dental Fillings in Mississauga: Our Procedure
During your regular dental checkups, your dentist will examine your teeth for any signs of cavities. 
If your dentist determines you need a filling, they will first remove the decayed tooth material.
Once the cavity is fully removed, they will clean the affected area and fill it with tooth-coloured composite resin.
Welcoming New Patients
Looking for a dentist in Mississauga? You're in the right place!
Request Appointment
Location
6085 Creditview Rd Unit 8 & 9
Mississauga
ON
L5V 2A8
CA
Phone Number
Hours of Operation
Monday:

09:00 am - 06:00 pm

Tuesday:

09:00 am - 06:00 pm

Wednesday:

09:00 am - 06:00 pm

Thursday:

09:00 am - 06:00 pm

Friday:

09:00 am - 03:00 pm

Saturday:

Closed

Sunday:

Closed

*Open alternate Saturdays
Navigation